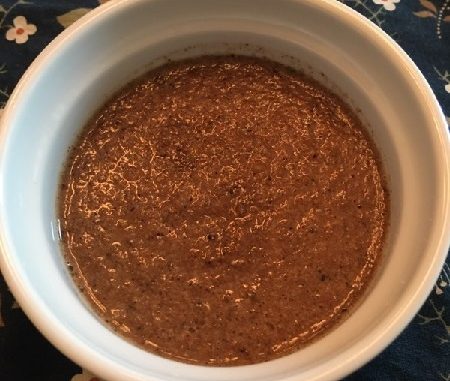 Jamaican Jerk Marinade Recipe
This Jamaican Jerk Marinade Recipe is perfect for marinating 2 pounds of chicken or fish. It only requires 2-3 hours to fully flavor the meat.

Ingredients:
2 Scotch Bonnet peppers seeded and coarsely chopped (you can use Habanero or Jalapeno as well)
1 tablespoon grated ginger root
1/2 onion coarsely chopped
1 garlic clove, coarsely chopped
1 teaspoon freshly ground black pepper
1 teaspoon allspice
1/2 teaspoon nutmeg
1/4 cup soy sauce
2 tablespoons vegetable oil

Directions:
1. In a food processor grind the peppers, ginger root, onion, garlic, black pepper, allspice and nutmeg into a coarse paste.
2. With the motor running add the soy sauce and oil in a steady stream until well mixed.