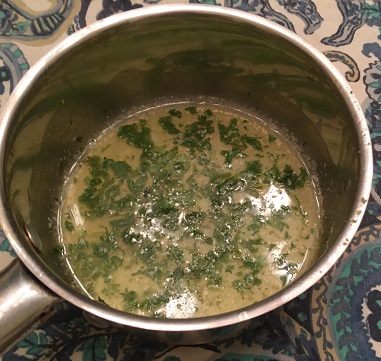 Lime Cilantro Butter Recipe
This lime cilantro butter recipe is an easy recipe to use with poultry, vegetables or with bread. It's an easy assembly that will jazz up any dish!

Ingredients:
1/2 tablespoon butter, melted
1 lime, zested
1 freshly juiced lime
1/4 cup rough chopped cilantro
1/8 teaspoon salt
1/8 teaspoon cayenne pepper

Directions:
1. In a small sauce pan, melt the butter.
2. Whisk in lime zest, lime juice, cilantro, salt and cayenne.
3. You can either use it as a liquid baste, or you can let it cool and wrap it in plastic wrap to form a stick.