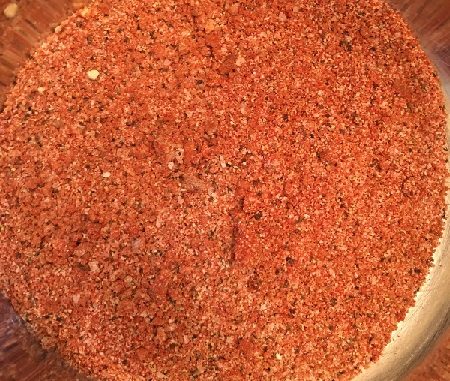 Smoked Pork Butt Dry Rub Recipe
This Smoked Pork Butt Dry Rub Recipe is a quick dry rub. It is best to put the pork in a large container, covered with plastic wrap and put in the refrigerator for 8-24 hours.

Ingredients:
1/3 cup packed brown sugar
3 tablespoons Kosher salt
2 tablespoons paprika
1 tablespoon garlic powder
1 tablespoon onion powder
2 teaspoons cracked black pepper
1/2 teaspoon cayenne pepper

Directions:
1. Mix ingredients the dry ingredients in a large bowl.