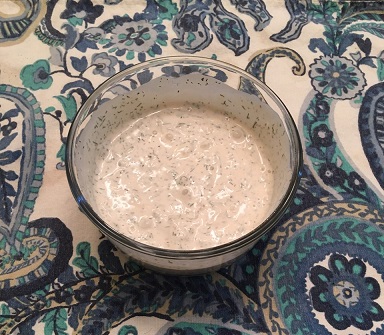 Tartar Sauce Recipe
This Tartar Sauce recipe is very easy to make and will make you stop wasting your money at store bought tartar sauce. The sauce is perfect with fried fish!

Ingredients:
1/2 cup mayonnaise
3 tablespoons diced dill pickle
1 tablespoon fresh lemon juice
1 tablespoon chopped capers
1 tablespoon fresh dill (or 1 teaspoon dried dill)
1/2 teaspoon Worcestershire sauce
1/2 teaspoon Dijon mustard
Salt
Fresh ground black pepper

Directions:
1. Combine the mayonnaise, pickles, lemon juice, capers, dill, Worcestershire sauce and mustard in a small bowl.
2. Mix until you get a nice creamy consistancy.
3. Season with salt and pepper.
4. Store in the refrigerator for at least 30-minutes.
*The Tartar Sauce will stay good in the refrigerator for 1-week in a tightly covered container.