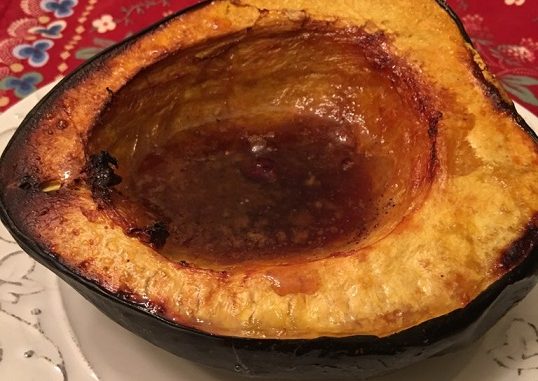 Roasted Acorn Squash Recipe
Our roasted acorn squash recipe combines the buttery taste of the acorn squash with the sweet taste of brown sugar. The recipes take a little over an hour to make and produces a great side for pork or red meat dishes.

Ingredients:
2 acorn squash, sliced in 1/2 with seeds removed
4 tablespoons butter
4 tablespoons dark brown sugar
1 teaspoon ground nutmeg
Salt

Directions:
1. Preheat the oven to 450 degrees F.
2. Assemble acorn squash on baking sheet, flesh side facing up.
3. Place 1 tablespoon of butter, 1 tablespoon of brown sugar and 1/4 teaspoon nutmeg in each half.
4. Bake until golden brown (an hour to an hour and 15 minutes.) Baste flesh of squash a few times while cooking.