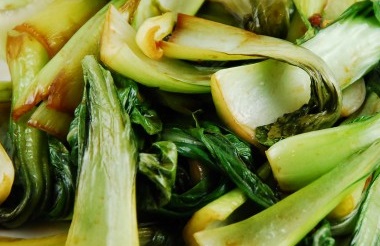 Sautéed Bok Choy Recipe
Bok Choy also known as Pak Choi is a type of Chinese cabbage. This sautéed Bok Choy recipe is very easy to prepare and Bok Choy pairs well with fish, chicken and other meats.

Ingredients:
8 Baby Bok Choy, quartered
3 tablespoons Canola Oil
1 tablespoon soy sauce

Directions:
1. Heat oil in skillet over medium heat.
2. Add Bok Choy and sauté until lightly browned (around 6-minutes).
3. Add soy sauce and toss for about 30-seconds.