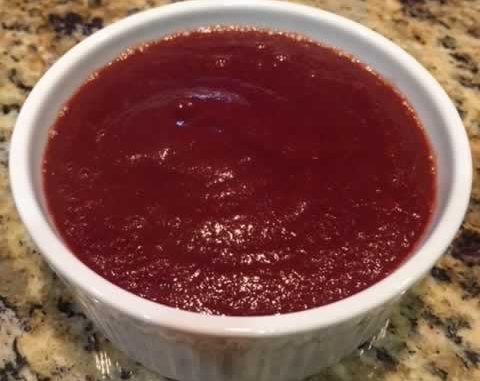 Tequila BBQ Sauce Recipe
This Tequila BBQ sauce recipe adds an interesting taste to any BBQ. It can be used for ribs, chicken or any other meat that requires a semi sweet and spicy BBQ sauce.

Ingredients:
1 small California/ New Mexico dried chile
1/4 cup hot water
One 6-ounce can tomato paste
1 cup packed light brown sugar
1/2 cup white Tequila
1/4 cup lime juice
1 tablespoon minced fresh garlic
1 tablespoon molasses
Kosher salt and freshly ground black pepper

Directions:
1. Place dried chile in a blow with 1/4 cup hot water to rehydrate.
2. In a medium saucepan, add tomato paste, brown sugar, tequila, lime juice, garlic and molasses.
3. Stir well and bring to a gentle simmer.
4. Add the chile with water, season with salt and pepper and simmer for 2-3 minutes.
5. Process with blender until smooth to finish.