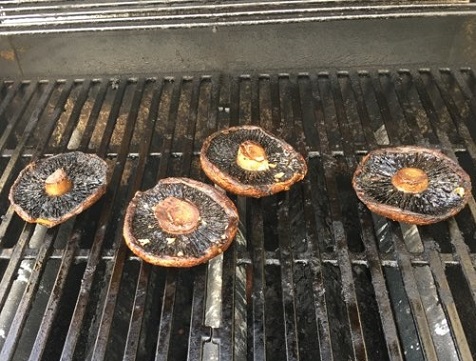 Grilled Portobello Mushrooms Recipe
This Grilled Portobello Mushrooms recipe requires very little work, and produces a flavorful mushroom. The garlic and the oil are great accompaniments to the already wonderful taste of the Portobello! You can use these mushrooms as a side or even an entrée.

Ingredients:
Portobello Mushrooms
Olive oil
Kosher salt
Fresh ground black pepper
Minced garlic

Directions:
1. Place the mushrooms in a large resealable freezer bag.
2. Pour in olive oil and coat all of the mushrooms, along with a little extra.
3. Sprinkle in a little salt and pepper.
4. Add garlic and shake.
5. Refrigerate for a few hours.
6. Grill over direct medium heat (350-450F) for 8-12 minutes.