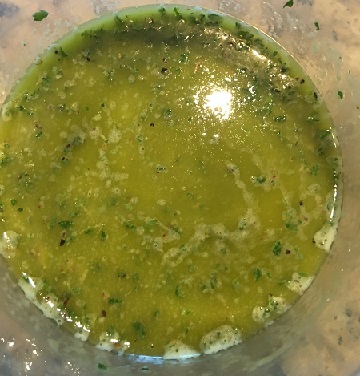 Hatch Chile Chimichurri Recipe
This Hatch Chile Chimichurri recipe is a great way to utilize Hach Chiles when they are in season. This sauce is a delicious accompaniment to chicken, pork, seafood, burgers and potatoes.

Ingredients:
1/2 cup olive oil
2 tablespoons red wine vinegar
3 large garlic cloves
1 Hatch Chile roasted Roasted Hatch Chile Recipe
1 teaspoon dried oregano
1 teaspoon Kosher salt
1/2 teaspoon ground black pepper

Directions:
1. Add ingredients to a food processor and pules until ingredients are well blended.