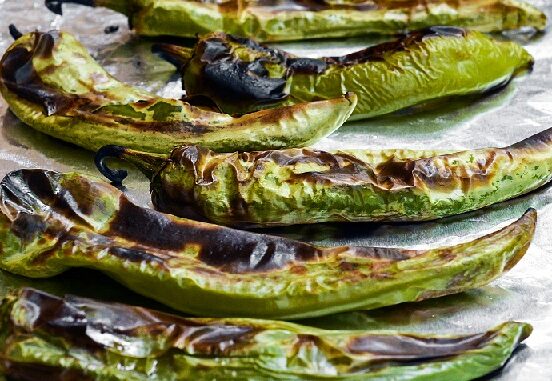 Oven Roasted Hatch Chile Recipe
This Oven Roasted Hatch Chile Recipe is an easy way to roast Hatch Chile peppers or any kind of pepper under the broiler. All you need is a sheet pan and some tongs!

Ingredients:
Hatch Chiles

Directions:
1. Turn on your oven broiler.
2. Line a sheet pan with aluminum foil.
3. Place peppers on sheet pan.
4. Once broiler is hot, place sheet pan in broiler.
5. Cook peppers 5-6 minutes per side.
6. Once the skin blisters take out and let cool.
7. Peel blistered skin the peppers and serve!