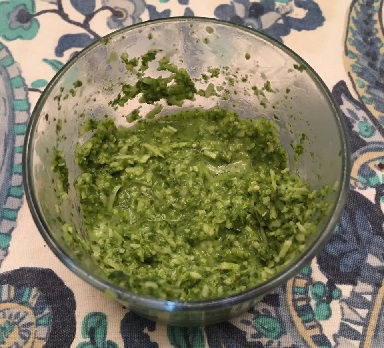 Mint Chutney Recipe
This Mint Chutney recipe is nice and light and it can be used on fish, chicken or pork.

Ingredients:
2 bunches of fresh mint, leaves roughly chopped
2 serrano chilies, stemmed, seeded and ribs removed
1/4 cup sweetened shredded coconut
1/4 cup freshly squeezed lime juice
1/4 tablespoon water
Kosher salt
Fresh ground black pepper

Directions:
1. In a food processor combine the mint, chilies, coconut, water and lime juice and pulse.
2. Transfer to a small bowl and season with salt and pepper.
3. The chutney can be stored in the refrigerator.